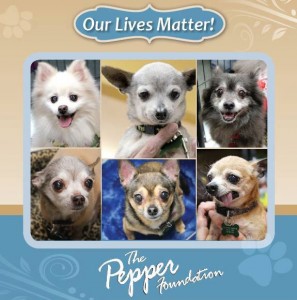 We have almost 20,000 fans on our fb page and we thought it would be awesome if everyone just donated $1 a month, just think of how many fur kids we could rescue and rehabilitate not to mention the special needs and seniors already in our care!! even if a 1/4 of our fans donated $1 a month thats huge!!! We could make such a difference!!
If you would like to be part of our $1 a month club just click on the subscribe button!! You will be helping to save more lives of sick and injured senior animals that end up in high kill shelters!! Of course we are giving options if you would also like to donate more that $1 but $1 from all our fans can make a huge difference!!!
Thank you so much for your continued love and support!!
Julie Chadwick Founder/President
The Pepper Foundation
Save