"The kindness we do for an animal may not change the world, but it will change the world for that one animal."
                        The Pepper Foundation Needs Your Help!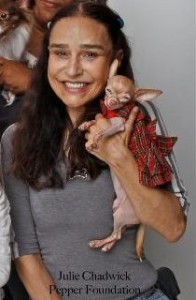 Due to our economy with so many people losing their homes, we are finding more and more senior animals ending up in high-kill shelters. This is a tragedy that we have no control over. We are working as fast as we can to rescue as many senior animals as possible, but we cannot do this without donations. All donations are tax deductible, and are desperately needed at this time.
If you would like to make a tax deductible donation to the Pepper Foundation, or sponsor a little special needs doggie, please send a donation via Paypal by clicking on the "Donate" button below. 
Our Paypal Email is: pepperfoundation@aol.com

Donations can also be sent to:
The Pepper Foundation
3940 Laurel Canyon Blvd. # 735
Studio City, CA 91604

The Pepper Foundation is  501(c)3 Non-Profit Animal Rescue Organization
Since we rescue so many special needs animals and seniors, many times it takes a long time before they get adopted and they remain in our care. If you are interested in sponsoring one of these little angels as seen on http://www.petfinder.com/shelters/CA1720.htm please contact us and let us know which doggie you would like to sponsor, and you will get lots of updates and pictures!
Thank you so much! We are these little angels' last hope!
Julie Chadwick – The Pepper Foundation
Email: pepperfoundation@aol.com